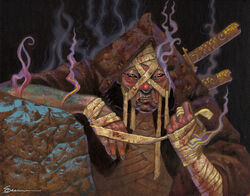 Muketsu was a monk who became tainted. He joined the Bloodspeakers and later the Spider Clan.
In 1133 Muketsu was a combatant at the Battle of Oblivion's Gate where he was badly wounded, and became tainted. [1]
Bloodspeaker
Edit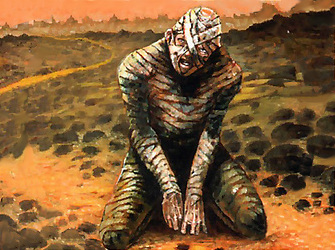 Muketsu gradually recovered until the Rain of Blood in 1165 tore his wounds open anew, and fully fell to the corruption, joining the Bloodspeakers. [1]
Spider Clan
Edit
Living in eternal pain, he began actively searching for Enlightenment. [1] When the Spider Clan was founded, Muketsu joined its ranks. [2]
External Links
Edit
References
Ad blocker interference detected!
Wikia is a free-to-use site that makes money from advertising. We have a modified experience for viewers using ad blockers

Wikia is not accessible if you've made further modifications. Remove the custom ad blocker rule(s) and the page will load as expected.