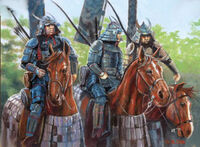 Mounted Infantry had the perfect combination of speed, mobility, and solidity among all kind of infantry troops. For reasons of speed and mobility, their horses were unarmored. They were widely used by the Unicorn Clan. [1] The use of horses also made their withdrawal faster. [2] The Mounted Infantry Dojo was built to the south of Shiro Utaku Shojo, over the River of the Lost Valley. [3]
See also
Edit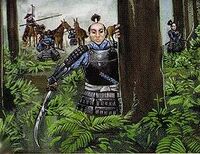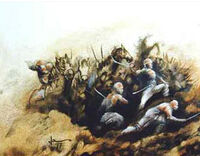 External Links
Edit
References
Ad blocker interference detected!
Wikia is a free-to-use site that makes money from advertising. We have a modified experience for viewers using ad blockers

Wikia is not accessible if you've made further modifications. Remove the custom ad blocker rule(s) and the page will load as expected.