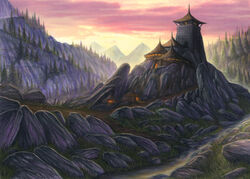 Mountain Watch Keep (U2) was a keep of the Shinjo family used to watch the northern paths, [1] was built after the War of Dark Fire to guard the Moto provinces. [2]
Early Warning Post
Edit
The keep was small, to hold enough troops for a minor delaying action, or a suicide attack to clear the mountain passes and collapse them upon an advancing enemy, while couriers could summon larger military forces in a timely manner. [3]
External Links
Edit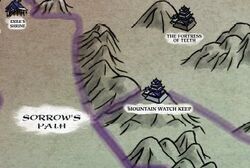 References
Ad blocker interference detected!
Wikia is a free-to-use site that makes money from advertising. We have a modified experience for viewers using ad blockers

Wikia is not accessible if you've made further modifications. Remove the custom ad blocker rule(s) and the page will load as expected.