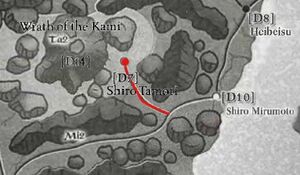 The Mountain's Path was the only major route that connected Shiro Tamori with the rest of Dragon holdings. After the Wrath of the Kami volcano ebbed in its eruption the road was renamed by the Tamori to reflect the fact most of the lava traveled through the pass the Mountain's Path followed. [1]
References
↑ Secrets of the Dragon, p. 49
Ad blocker interference detected!
Wikia is a free-to-use site that makes money from advertising. We have a modified experience for viewers using ad blockers

Wikia is not accessible if you've made further modifications. Remove the custom ad blocker rule(s) and the page will load as expected.