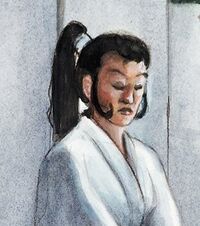 Moshi Keika was a member of the Mantis Clan.
Shady Dealings
Edit
Yoritomo Leshanu was an ambitious advisor to Yoritomo Aramasu, the Mantis Clan Champion. He began to embezzling resources from Aramasu and selling them to the Yasuki family. His Crab trader, Yasuki Jinn-Kuen, reported his dealings to Aramasu and Leshanu fell in disgrace, being destroyed by the crew of his former ship, the Bitter Flower, at the command of Yoritomo Kitao. [1]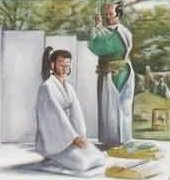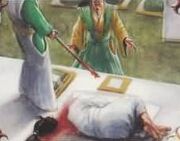 Keika had been followed orders of Leshanu during these dealings, and was forced to commit seppuku. [2] Aramasu blamed Leshanu's death on the clumsy way he had handled his affairs. [3]
References
Ad blocker interference detected!
Wikia is a free-to-use site that makes money from advertising. We have a modified experience for viewers using ad blockers

Wikia is not accessible if you've made further modifications. Remove the custom ad blocker rule(s) and the page will load as expected.