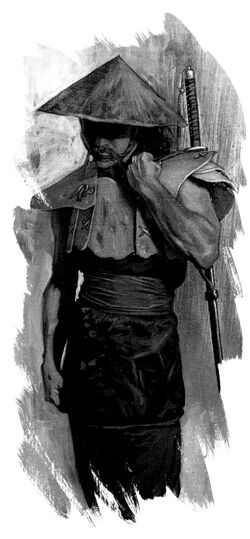 Mirumoto Obju was a bushi of the Dragon Clan who mastered the Niten style and was rewarded with Twin Sister Blades during his gempukku. At the Battle of Dragon's Mouth his mastery with the Daisho Technique allowed to defeat three opponents and wound Bayushi Keno. [1]
References
↑ Complete Exotic Arms Guide, p. 9
Ad blocker interference detected!
Wikia is a free-to-use site that makes money from advertising. We have a modified experience for viewers using ad blockers

Wikia is not accessible if you've made further modifications. Remove the custom ad blocker rule(s) and the page will load as expected.