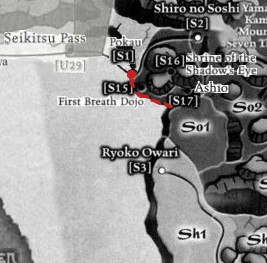 The Merchant's Ease Road connected the bustling trade city of Pokau (S1) with the River of Gold. It operated after the opening of Seikitsu Pass, to allow merchants from Pokau to get to the River of Gold. A village sprang up at the road's south end near the river's edge, Kashi Mura. [1]
References
↑ Secrets of the Scorpion, p. 49
Ad blocker interference detected!
Wikia is a free-to-use site that makes money from advertising. We have a modified experience for viewers using ad blockers

Wikia is not accessible if you've made further modifications. Remove the custom ad blocker rule(s) and the page will load as expected.