RPG Information (FFG)
Edit
Meditation is a Martial Skill that represents the samurai's capacity to process one's own emotions, recover mental control when shocked, and resist confusion and supernatural influence of the mind. [1]
RPG Information (AEG)
Edit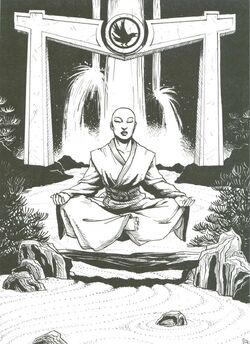 Meditation (Void)
Meditation is the skill of those characters who trained their mind to realize some benefit, [2] as remember forgotten things, or to sharpen their mental acuity. [3] It is considered a High Skill. [4]
Emphases
Edit
Fasting, Void Recovery, Zanji. [5]
External Links
Edit
References