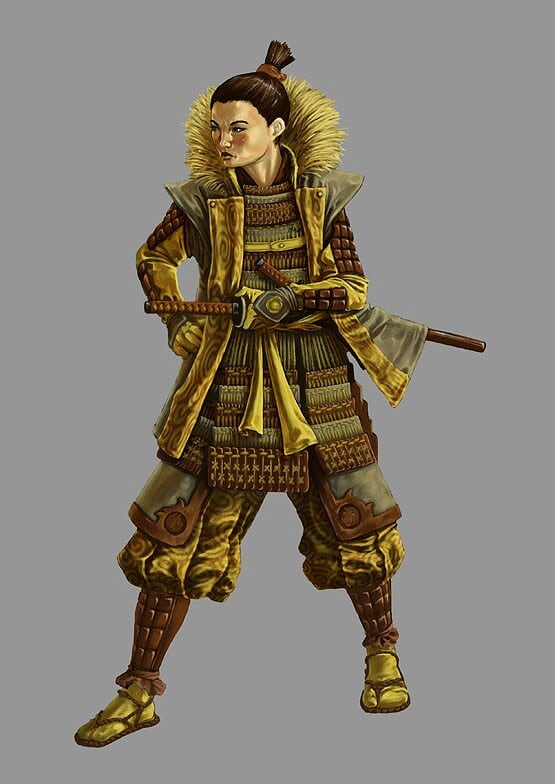 Matsu Misato was a hatamoto and yojimbo to Iweko Miaka.
Hatamoto
Edit
Iweko Setai, the Imperial Consort and former Lion, hand-picked Misato as yojimbo to Princess Iweko Miaka. She was always on guard at the doors, carefully inspecting and reviewing every visitor. Misato was permitted to wear swords and full armor within the Imperial Palace. [1] She traveled with the princess at all times and oversaw the security of Miaka's chambers during her travels. [2]
External Links
Edit
References
Ad blocker interference detected!
Wikia is a free-to-use site that makes money from advertising. We have a modified experience for viewers using ad blockers

Wikia is not accessible if you've made further modifications. Remove the custom ad blocker rule(s) and the page will load as expected.