Ad blocker interference detected!
Wikia is a free-to-use site that makes money from advertising. We have a modified experience for viewers using ad blockers

Wikia is not accessible if you've made further modifications. Remove the custom ad blocker rule(s) and the page will load as expected.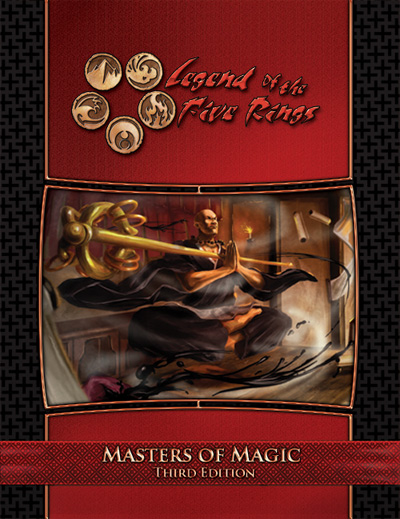 Masters of Magic is the ninth source book for Third Edition of the Legend of the Five Rings role playing game. The book explores practical mechanics that are especially important to playing shugenja characters, and an examination of the magical and religious viewpoints of three Great Clans of Rokugan. It also describes the major festivals celebrated throughout the Emerald Empire and gathers information on the Brotherhood of Shinsei.
Writers: Shawn Carman, Rob Hobart, Douglas Sun, Rob Vaux, Rich Wulf, Brian Yoon
Editors: Todd C. Rowland, John Hall
Line Developer: Douglas Sun
Art Director: Todd C. Rowland
Graphic Designers: Nate Barnes, Rodney Saenz
Cover Artist: IFS
Interior Artists: Steve Argyle, Drew Baker, Beet, Leonardo Borazio, Dennis Calero, Mike Capoprotti, Miguel Coimbra, Storn Cook, Ed Cox, Tiago Da Silva, Edwin David, Thomas Denmark, Michael Dixon, Randy Elliott, Jason Engle, Andy Hepworth, Paul (Prof) Herbert, Jon Hodgson, Llyn Hunter, IFS, Veronica Jones, Stephanie Law, April Lee, Britt Martin, Malcolm Mc Clinton, Jeff Menges, John Moriarty, Nate Barnes, William O'Connor, Mark Poole, Chris Seaman, Charles Urbach, Franz Vohwinkel, Tyler Walpole
Brand Manager: Todd C. Rowland
Production Manager: David Lepore
Chief Executive Officer: John Zinser
Playtesters: Jason Shafer, Nathan Shafer, Matt Strout, Liza Strout, Joe White; Dave Smith, Patrick Chen, Aien Elmi, Jason Kang, Ki Chang Kim, Roger Liang, Arther Nguyen; Dace, Erykah Fasset, Stephanie Dane, Daniel Walters, Laura Harvey; Brian Bates, Heath Hunt, Mason Crawford, Bob Martin, Daniel Briscoe; Darrin Clough, Brebouillet Mathieu, Robert Knight, Aaron Rubman, David Whitney, Stuart Biggs, Edward Reynolds; Alexander Andersson, Charles Ethridge-Nunn, Steven Mileham, Ashley Jestico, Lee Reeves; Christopher LaHaise, Tom Lewis, Lucas Twyman
Table of Contents
Edit
Introduction (Page 5)
Edit
Magic: General Mechanics
New Spells
Chapter One: The Dragon Clan (Page 13)
Edit
Fiction with Hozumi and Togashi Miyoko in the Kaiu Wall.
Religion and the Life of a Dragon
Temples of the Dragon Lands
Masters of Magic: The Dragon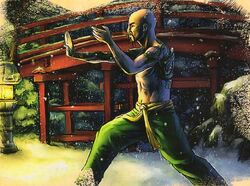 Chapter Two: The Mantis Clan (Page 45)
Edit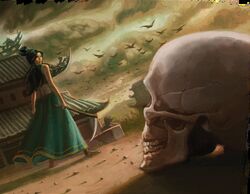 Chapter Three: The Phoenix Clan (Page 81)
Edit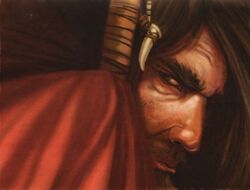 Chapter Four: The Brotherhood of Shinsei (Page 119)
Edit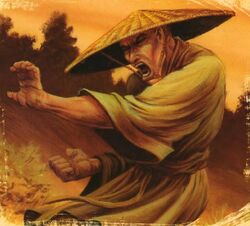 Chapter Five: Religion and the Great Clans (Page 135)
Edit
Chapter Six: Festivals of the Empire (Page 154)
Edit