Please note: This article is about the term for "sincerity". For other uses of the term, please see Makoto (disambiguation).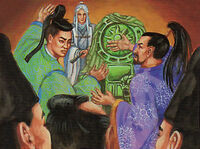 Makoto was the Rokugani word for "sincerity". It was one of the seven tenets of Bushido.
The samurai acts with conviction, casting aside doubt.
Sincerity vs Honesty
Edit
Sincerity was the ability to appear honest. A samurai was expected to lie to protect his family's honor, so the testimony of family members was not considered valid in court. The ability to appear sincere while apologizing was highly regarded. Rokugani were more concerned with saying what people want to hear than telling the truth. On the other hand, if a samurai said he will do something, he would do it or he would die trying. [2]
External Links
Edit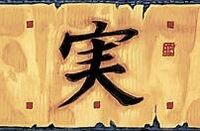 References
Ad blocker interference detected!
Wikia is a free-to-use site that makes money from advertising. We have a modified experience for viewers using ad blockers

Wikia is not accessible if you've made further modifications. Remove the custom ad blocker rule(s) and the page will load as expected.