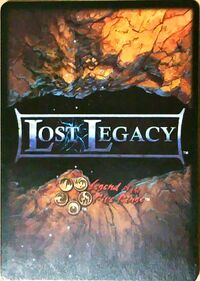 Lost Legacy was a game of risk, deduction and luck, in the Legend of the Five Rings world. Each turn contenders play a card in order to eliminate other contenders from the game or discover where the Fang of the Red Hunger could be found. When the deck runs out of cards, the Investigation phase begins. [1]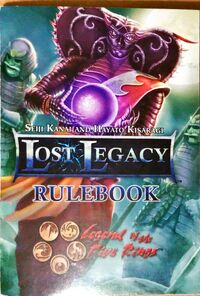 Lost Legacy included in the L5R Experience box centered around the forces of the Dark Naga searching the Second City for the Fang of the Red Hunger. [2]
References
Ad blocker interference detected!
Wikia is a free-to-use site that makes money from advertising. We have a modified experience for viewers using ad blockers

Wikia is not accessible if you've made further modifications. Remove the custom ad blocker rule(s) and the page will load as expected.