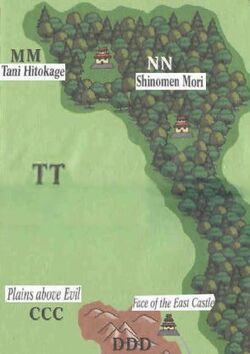 It was on the Last Stand Plain (TT), the Hiruma ancestral lands, that the Hiruma were defeated in 716 by the forces of the Maw, which led in the loss of their ancestral home, Kyuden Hiruma. The Hiruma swore that one day they would face the Shadowlands on these plains again, and this time they should not fail. [1]
References
↑ Game Master's Guide; 2nd Ed, p. 55
Ad blocker interference detected!
Wikia is a free-to-use site that makes money from advertising. We have a modified experience for viewers using ad blockers

Wikia is not accessible if you've made further modifications. Remove the custom ad blocker rule(s) and the page will load as expected.