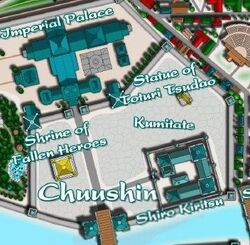 Kumitate, or Field of Assembly, was a large open area just to the south of the Imperial Palace at Toshi Ranbo, in the Chuushin District. It was used during the Toturi Dynasty to issue proclamations and allow the people to catch a glimpse of their Emperor. It contained a Statue to Toturi Tsudao and the Shrine of Fallen Heroes. [1]
Imperial Speeches
Edit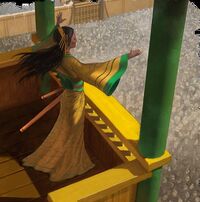 Citizens of the Empire gathered to this broad plaza during important festivals or holidays to hear the Emperor speak from a high balcony on the Palace. [2]
References
Ad blocker interference detected!
Wikia is a free-to-use site that makes money from advertising. We have a modified experience for viewers using ad blockers

Wikia is not accessible if you've made further modifications. Remove the custom ad blocker rule(s) and the page will load as expected.