Kukanchi were the lesser Elemental Terror of Void.
Appearance
Edit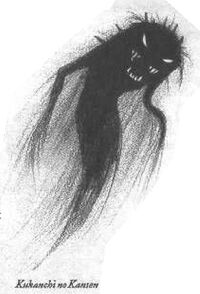 Kukanchi could be described as wisps of nothing, and could seldom be seen. They were the smallest of all terrors, and the most mischievous. Kukanchi were the eyes and ears of the Dark Oracles. [1] These curious beings were the remnants of souls left behind after Akeru no Oni ripped its victims from the Celestial Wheel. [2] Kukanchi preferred to remain in their natural hidden state, and they did not have to reveal themselves to unleash their Void Leech attacks. [3]
See also
Edit
External Links
Edit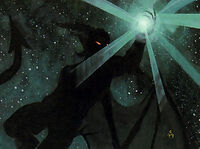 References
Ad blocker interference detected!
Wikia is a free-to-use site that makes money from advertising. We have a modified experience for viewers using ad blockers

Wikia is not accessible if you've made further modifications. Remove the custom ad blocker rule(s) and the page will load as expected.