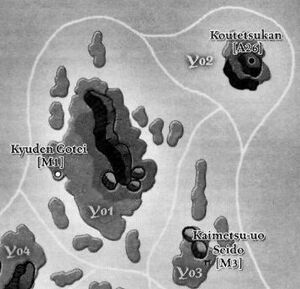 The Koutetsukan province (Yo2) was the northernmost of the Yoritomo provinces. To the southwest it was connected by sea with the Gotai province (Yo1), and to the south was the Kaze province (Yo3). Within the province was the Iron Turtle City (A26), the Imperial holding in the Mantis Islands. [1]
References
↑ Secrets of the Mantis, p. 96
Ad blocker interference detected!
Wikia is a free-to-use site that makes money from advertising. We have a modified experience for viewers using ad blockers

Wikia is not accessible if you've made further modifications. Remove the custom ad blocker rule(s) and the page will load as expected.