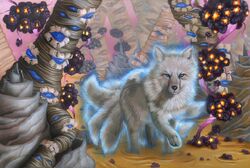 Kitsune Kohaki was an Earth shugenja kitsune spirit of the Mantis Clan who traveled to the Colonies.
P'an Ku's Madness
Edit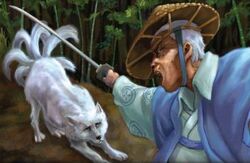 During the incidents that happened during P'an Ku's madness in the Colonies in 1199, Kakita Kazan spared honorably Kitsune Kohaki, [1] because he had no time for tomfoolery, even with mythical spirits. [2] [3]
External Links
Edit
References
Ad blocker interference detected!
Wikia is a free-to-use site that makes money from advertising. We have a modified experience for viewers using ad blockers

Wikia is not accessible if you've made further modifications. Remove the custom ad blocker rule(s) and the page will load as expected.