Kitsune Kichi was an earth shugenja Kitsune of the Mantis Clan.
Animal Affinity
Edit
Kichi used to have a badger as companion. [1]
Onyx Champion
Edit
Kichi refused to die, and willingly embraced the Shadowlands Taint. She eventually became the Onyx Champion. [2]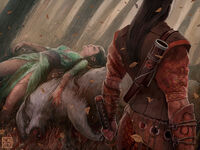 In 1200 Kichi was tracked down and killed by Yogo Ameiko, [3] who became the new Onyx Champion. [4]
External Links
Edit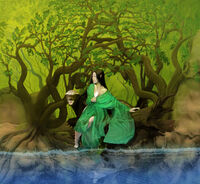 References