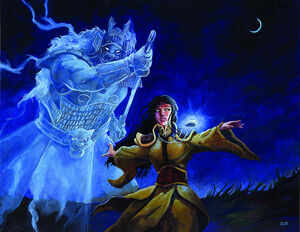 Kitsu Leiko was a water shugenja of the Lion Clan.
Sodan Senzo
Edit
Leiko communed with the soul of Matsu Seijuro, who convinced her to use the Sodan-senzo arts for war. [1]
Moto Bloodline Curse
Edit
In 1199 the Phoenix Clan spread the discovery that the Moto bloodline was cursed, drawing ill fortune. Kuni Chutsu pondered the astrological report with Leiko. [2]
External Links
Edit
References