Ad blocker interference detected!
Wikia is a free-to-use site that makes money from advertising. We have a modified experience for viewers using ad blockers

Wikia is not accessible if you've made further modifications. Remove the custom ad blocker rule(s) and the page will load as expected.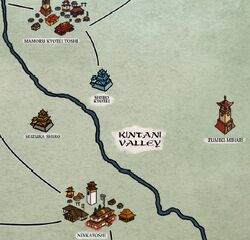 The Kintani Valley was the ancestral land of the Tsume family, vassals of the Doji. It was located south of Phoenix territory and east of Lion territory, close to Toshi Ranbo. The valley was a contested territory between the three clans but the majority of it is under the Tsume's command. The Kyotei Castle sat there. [1]
The valley had fertile lands and a wide river. It was said that the Clan which would control it would be prevalent in north Rokugan. [2]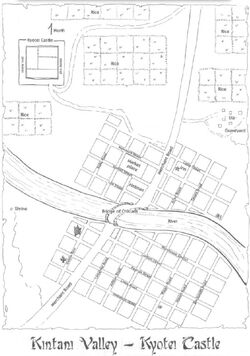 References