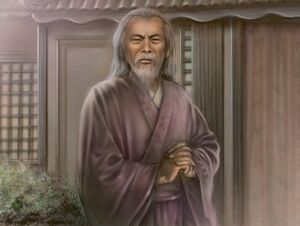 Kincho the Sixth was the innkeeper of the House of the Blue Tanuki [1] at Kyuden Gotei run by a peasant family for generations, who traditionally take the name of Kincho. The truth was that he was a Tanuki spirit that assumed the form of the men who had borne the name Kincho. He performed pranks on those patrons who caused problems, such as to find their saddle breaks when attempting to mount or their rations continually go bad for months on end. [2]
See also
Edit
External Links
Edit
References
Ad blocker interference detected!
Wikia is a free-to-use site that makes money from advertising. We have a modified experience for viewers using ad blockers

Wikia is not accessible if you've made further modifications. Remove the custom ad blocker rule(s) and the page will load as expected.