Ki no Oni was an Oni of the Shadowlands in the late 12th century.
Scorpion Wall
Edit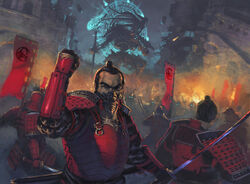 The Scorpion Wall was breached in 1198 by Ki no Oni. [1]
Colonies
Edit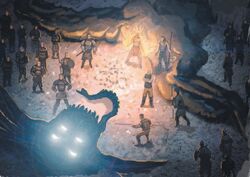 Somehow Ki no Oni appeared in 1199 in the Colonies, where it was defeated by the hero of the Second City, Asako Karachu. For reasons unknown, Karachu had spared the demon's life. [2]
External Links
Edit
References