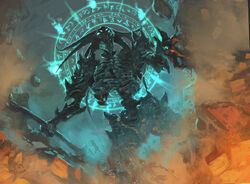 Ki no Oni was an Oni of the Shadowlands in the late 12th century.
Scorpion Wall
Edit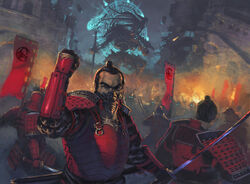 The Scorpion Wall was breached in 1198 by Ki no Oni. [1]
Colonies
Edit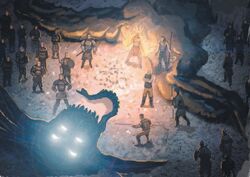 Somehow Ki no Oni appeared in 1199 in the Colonies, where it was defeated by the hero of the Second City, Asako Karachu. For reasons unknown, Karachu had spared the demon's life. [2]
External Links
Edit
References
Ad blocker interference detected!
Wikia is a free-to-use site that makes money from advertising. We have a modified experience for viewers using ad blockers

Wikia is not accessible if you've made further modifications. Remove the custom ad blocker rule(s) and the page will load as expected.