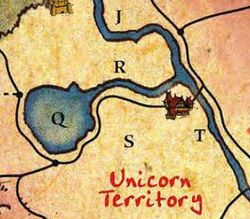 The Sleeping River (R) run down into Mizu-umi Ryo and was named for the sleeping city, Nagashi Naga Toshi, at the bottom the lake. Local peasants believed that if you placed sand from the river in a sake bottle anyone who drank it would fall into a magical slumber. [1]
References
↑ Legend of the Five Rings; Third Edition, p. 303
Ad blocker interference detected!
Wikia is a free-to-use site that makes money from advertising. We have a modified experience for viewers using ad blockers

Wikia is not accessible if you've made further modifications. Remove the custom ad blocker rule(s) and the page will load as expected.