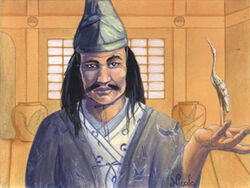 Kakita Yogoso was a slanderer of the Crane Clan. [1]
Poetry contest
Edit
In 1122 Yogoso participated in a poetry contest at Ryoko Owari Toshi sponsored by Bayushi Kachiko and judged by Asahina Okuni. He presented a poem, "Fruit of the Spurned Love Tree", about Shiba Shonagon's suicide over her unrequited affection, which caused an outcry between Shonagon's friends. The city magistrates avoided Yogoso was dueled on the spot. [2]
After Death
Edit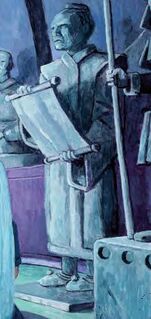 The soul of Yogoso became a Shiryo, but even in death, he whispered shameful and entertaining tales of the weakness of others. [3]
External Links
Edit
References