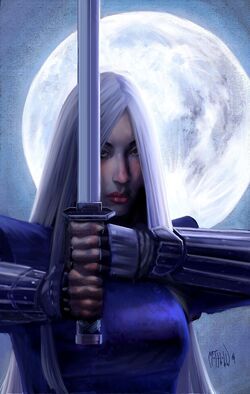 Kakita Tamura was a bushi of the Crane Clan.
Approached by the Gozoku
Edit
In 1165 Tamura received a letter from her Champion's wife, Doji Akiko. She told Tamura several events that denigrated Emperor's perfomance in the crisis of the Empire. It was part of the Gozoku attempt to create doubts about the leadership of Toturi III. [1]
External Links
Edit
References
Ad blocker interference detected!
Wikia is a free-to-use site that makes money from advertising. We have a modified experience for viewers using ad blockers

Wikia is not accessible if you've made further modifications. Remove the custom ad blocker rule(s) and the page will load as expected.