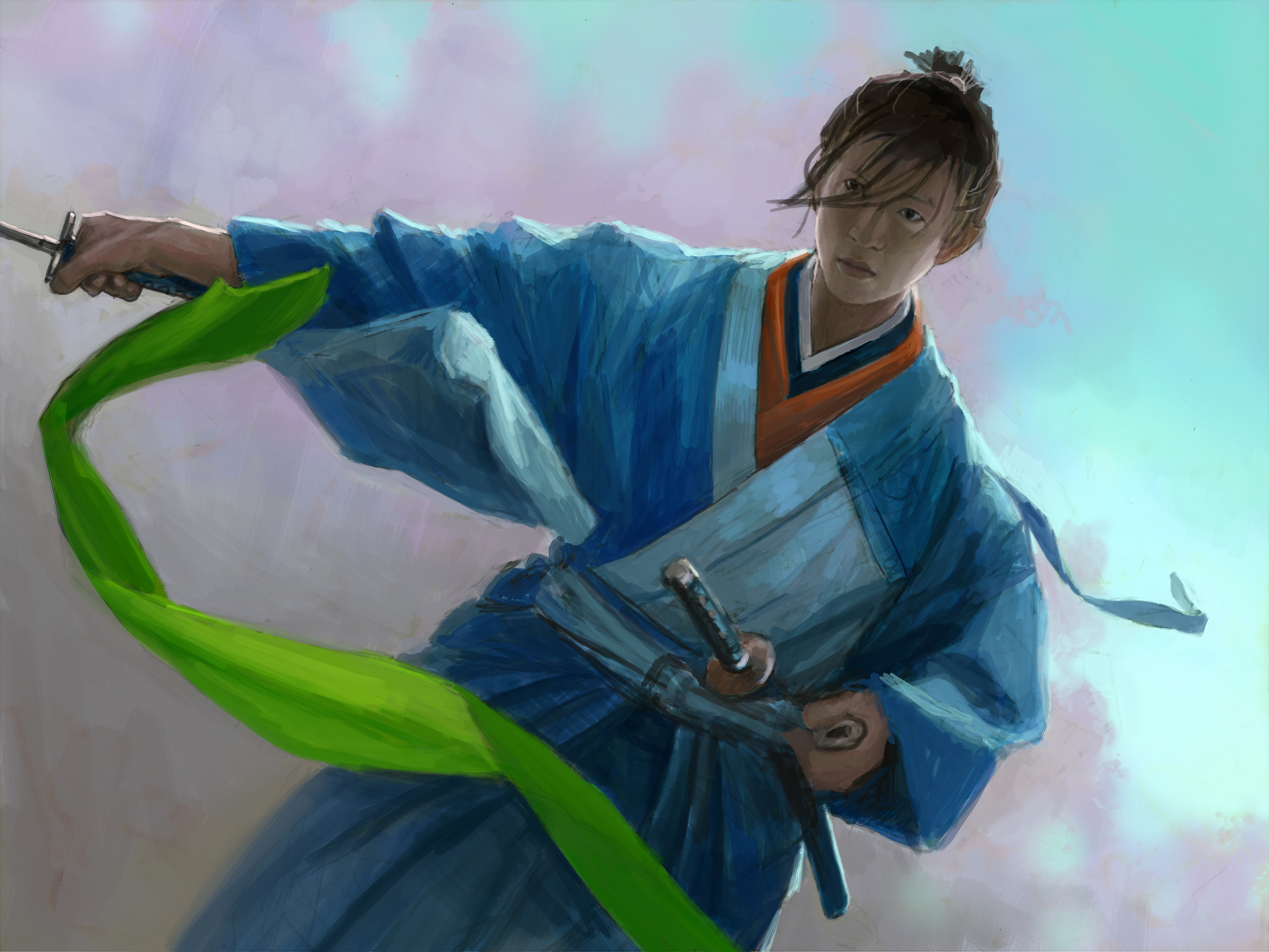 Kakita Tadanobu was a bushi duelist of the Crane Clan.
Colonies
Edit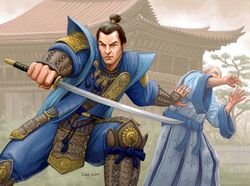 Tadanobu was appointed in the Crane Embassy in the Second City, which was lead by Doji Yuka. [1]
Suicidal Defense
Edit
During the Siege of the Second City a Seppun unit of the Ninth Imperial Legion disembarked from boats and attacked the Crane defenders. Yuka had ordered no harm come to those who wished to flee instead to defend the building. Yuka's yojimbo, Kakita Yusugi, remained at his side to defend his charge. They would make a last stand against the superior Seppun forces. [1]
Tadanobu became a sensei, and passed his knowledgw to the next generations. [2]
External Links
Edit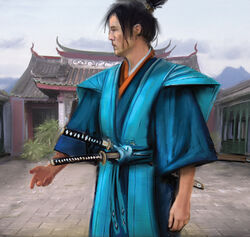 References