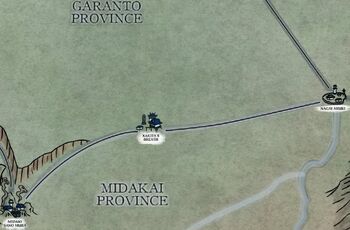 Kakita's Breath (CB8) was a village in the Midakai province, [1] named during a time when the Crab Clan were hostile towards the Crane. [2]
Foul Stench
Edit
On the edge of the village there was a salt marsh, and the reek alone kept most samurai far from the humble husk constituting a village. The peasants who lived here made their living either working metals or stone brought from Midaki sano Mura, which gave them a reputation as excellent stonemasons and metalworkers. Unsurprisingly there were few visitors to this village. [2] [3]
References
↑ Secrets of the Crab, p. 96
↑ Secrets of the Crab, p. 49
Ad blocker interference detected!
Wikia is a free-to-use site that makes money from advertising. We have a modified experience for viewers using ad blockers

Wikia is not accessible if you've made further modifications. Remove the custom ad blocker rule(s) and the page will load as expected.