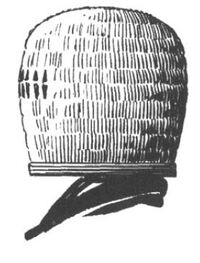 Kagoboshi, the Rokugani word for basket hats which completely covered the head, concealing the features within. They were widely used by the visitors of the Licensed Quarter at Ryoko Owari Toshi to avoid they could be recognized. The phrase "basket hat" also refered to any action intended to conceal shame or identity. [1]
References
↑ City of Lies: Player's Guide, p. 11
Ad blocker interference detected!
Wikia is a free-to-use site that makes money from advertising. We have a modified experience for viewers using ad blockers

Wikia is not accessible if you've made further modifications. Remove the custom ad blocker rule(s) and the page will load as expected.