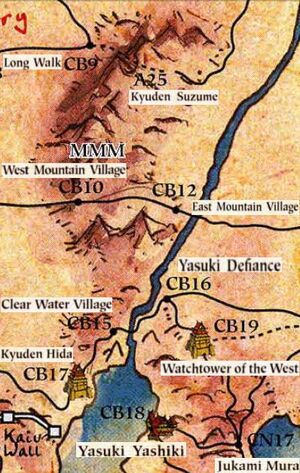 The Wall above the Ocean (MMM) was the lowest of Rokugan's mountain ranges, and defined the Crab - Crane border. [1] [2]
Crab Holdings
Edit
It dominated the Juuin province of the Hida family. [3] Kyuden Hida sat on a range of hills spawned from the mountains. [4]
This mountaing range was an off-shoot portion of the Twilight Mountains. These mountains supported a large number of tea plantations, and much of Rokugan's tea supply came from this area. In addition, the foothills of these mountains held rich iron deposits, a major source of wealth and resources for the Crab clan. [5]
References