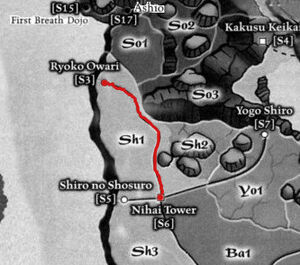 The Journey was one of the Highways of the Empire which connected Ryoko Owari Toshi (S3) with Nihai Tower (S6). Some believed that its name derived from the fact that it stopped at Journey's End City, others said that Ryoko Owari took its name from the road that led to it. The Journey was largely due to the frequency of travelers to Ryoko Owari, and among the most heavily patrolled highways in the Empire. [1]
References
↑ Secrets of the Scorpion, p. 34
Ad blocker interference detected!
Wikia is a free-to-use site that makes money from advertising. We have a modified experience for viewers using ad blockers

Wikia is not accessible if you've made further modifications. Remove the custom ad blocker rule(s) and the page will load as expected.