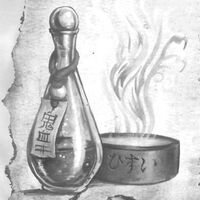 Jade Salve was a topical ointment which applied to a wound protected it from taint corruption. It had similar effects than the Blessing of Cleansing spell. [1] It was developed by Kuni Mokuna, who mixed powdered jade, water from the Dragon Lake and a combination of secret oils and plant extracts. He pased the recipe to his clan and Yasuki Merchants traded them. [2]
References
Ad blocker interference detected!
Wikia is a free-to-use site that makes money from advertising. We have a modified experience for viewers using ad blockers

Wikia is not accessible if you've made further modifications. Remove the custom ad blocker rule(s) and the page will load as expected.