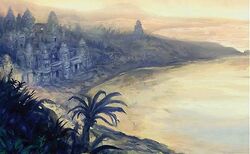 The Ivory Coast was the smallest of the districts in the Colonies. It was the mountainous coastline to the south, stretching from Kalani's Landing back east until the unsafe regions associated with the Shadowlands. [1]
Notable Locations
Edit
The Shinano river flowed into the Ivory Coast in two forks, the western one known as Ni-Shinano, near Kalani's Landing, and the eastern, Dai-Shinano, near the Aerie. The easternmost coastal holding was Aramasu's Vigilance, the location where the Mantis first sighted land after their long initial sea journey to reach the Ivory Kingdoms. [2]
External Links
Edit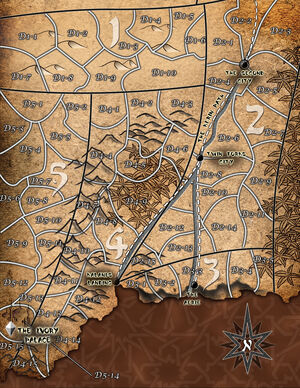 References
↑ Second City - The City, pp. 84-85
Ad blocker interference detected!
Wikia is a free-to-use site that makes money from advertising. We have a modified experience for viewers using ad blockers

Wikia is not accessible if you've made further modifications. Remove the custom ad blocker rule(s) and the page will load as expected.