RPG Information
Edit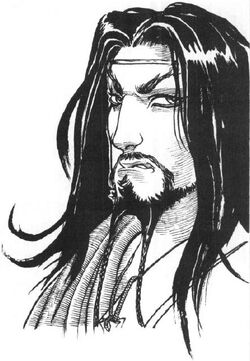 Statistics
Edit
| | | | | | |
| --- | --- | --- | --- | --- | --- |
| | Air 3 | Earth 3 | Fire 3 | Water 2 | Void 4 |
| | Reflexes 3 | Stamina 3 | Agility 3 | Strength 2 | |
| | Awareness 4 | Willpower 4 | Intelligence 4 | Perception 2 | |
Advantages
Edit
Disadvantages
Edit
Benevolent Protection of Shinsei, Calling the Elements, Elemental Ward, Hands of Jurojin, Accounts of Shorihotsu, Benten's Touch, Cloak of Night, Command the Mind, Quiescence of Air, Wind-Borne Speed, Wind-Borne Slumbers, Yari of Air, Fist of Osano-Wo, Fury of Osano-Wo, Inflame, Teleportation, Roaming the Wide Plains, When Two Become One, Yuki's Blessing, The World is Not Heavy.
Major References
Edit
Way of the Unicorn, pp. 73-74.
Ad blocker interference detected!
Wikia is a free-to-use site that makes money from advertising. We have a modified experience for viewers using ad blockers

Wikia is not accessible if you've made further modifications. Remove the custom ad blocker rule(s) and the page will load as expected.