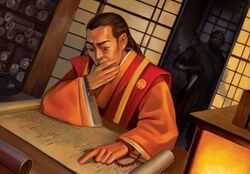 Isawa Fujisawa was a water shugenja and scholar of the Phoenix Clan.
Seeking the Spider
Edit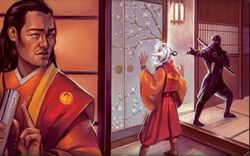 In the year 1200 the Spider Clan went into hiding, and Fujisawa began to seek where they were. He guessed he had found their secret location, when an assassin appeared. [1] Fujisawa used his magic to foil the murderer. [2]
External Links
Edit
References
Ad blocker interference detected!
Wikia is a free-to-use site that makes money from advertising. We have a modified experience for viewers using ad blockers

Wikia is not accessible if you've made further modifications. Remove the custom ad blocker rule(s) and the page will load as expected.