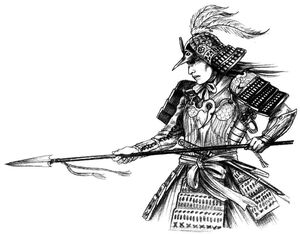 The Iron Crane Dojo was located in Shiro Daidoji [1] and trained Daidoji Spy, [2] Daidoji Yojimbo and Kakita Bushi. Students from this dojo often go on to join the Daidoji Duelists, Daidoji Iron Warriors or Doji's Fan. [3] The oldest institution of its kind in the family holdings, it was the primary dojo for the Daidoji Yojimbo school. [4]
Benefits
Edit
Students of Iron Crane Dojo were well known for their severe, almost menacing presence, and were taught to be ever versatile so that the Crane might depend upon them no matter the circumstances. [5] They were known for being pragmatic and hard-headed in their mindset, but also for employing an older, more traditional fighting style. [1]
Sources Conflict
The sources relating to this article are in conflict with each other.
Masters of War Web Supplement claims the dojo was located at Kosaten Shiro. Oni no Pikachu (talk) 14:51, November 14, 2013 (UTC)
References
↑ Masters of Court, p. 64
↑ Secrets of the Crane, p. 27
↑ Secrets of the Crane, p. 36
Ad blocker interference detected!
Wikia is a free-to-use site that makes money from advertising. We have a modified experience for viewers using ad blockers

Wikia is not accessible if you've made further modifications. Remove the custom ad blocker rule(s) and the page will load as expected.