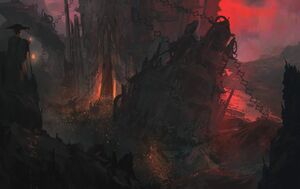 The Iron Citadel of Fu Leng was created by the second Black Scroll, named the Iron Citadel. The Scroll was opened and used by Yogo Junzo to create his base of operations within the Shadowlands. The fortress became the gathering place for Yogo Junzo's Army, an horde of walking dead, oni, and Tainted mortals. [1]
Infiltrated
Edit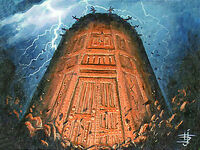 Junzo's Dark Citadel was infiltrated by Isawa Tadaka, who stole another Black Scroll from Junzo, the fourth in the possession of the Phoenix Clan. [2]
Second Citadel
Edit
In 1166 Iuchiban used the Black Scroll to build a new citadel on the Ruins of Otosan Uchi, [3] which collapsed once the Bloodspeaker died later this year. [4]
See Also
Edit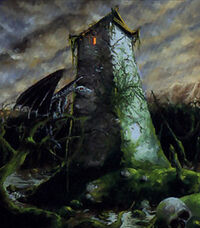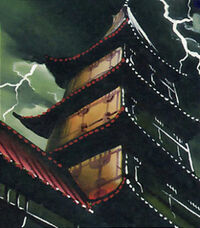 External Links
Edit
References
Ad blocker interference detected!
Wikia is a free-to-use site that makes money from advertising. We have a modified experience for viewers using ad blockers

Wikia is not accessible if you've made further modifications. Remove the custom ad blocker rule(s) and the page will load as expected.