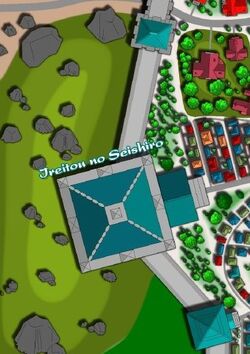 Ireitou no Seishiro in the Kurai District was the Memorial Tower to Doji Seishiro, one of many famous warriors to fall in the defense of Toshi Ranbo, during the Winter of Red Snow. [1]
Lookout Tower
Edit
It was built by the Kaiu in the western part of the outer wall of the Imperial City, to become a permanent scouting emplacement. It had only two entrances, one to the inside of the city, and the second was a small, largely invisible gate used by by scouting parties, containing security arrangements almost reminiscent of the Kaiu Wall. [1]
References
Ad blocker interference detected!
Wikia is a free-to-use site that makes money from advertising. We have a modified experience for viewers using ad blockers

Wikia is not accessible if you've made further modifications. Remove the custom ad blocker rule(s) and the page will load as expected.