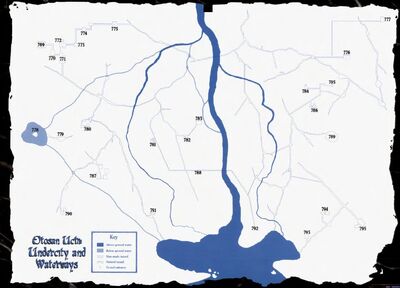 The Imperial Labyrinth laid beneath Otosan Uchi, inside the Imperial Mound. Access tunnels could be found from the Imperial Palace, Kyuden Seppun, Kyuden Otomo, and along the shores of the Scorpion's Tale. Scorpion had cast wards upon most of the labyrinth and nearby tunnels as well and it was guarded by the Imperial House Guard. [1] From the Imperial Labyrinth, an escape route followed the tunnels to the shore of the Bay of the Sun. [2]
Scorpion Coup
Edit
Most of the tunnels and sea caves beaneath the Imperial City were collapsed by the fighting during the Scorpion Coup, or after the Coup by Imperial Edict, as the undercity was seeing as a threat by the Imperial Court. [3]
References
Ad blocker interference detected!
Wikia is a free-to-use site that makes money from advertising. We have a modified experience for viewers using ad blockers

Wikia is not accessible if you've made further modifications. Remove the custom ad blocker rule(s) and the page will load as expected.