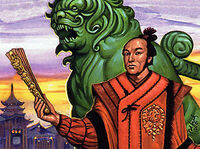 Ikoma Goro was a courtier and bushi of the Lion Clan.
Supporter of Naseru
Edit
When the investigation of the Yasuki lineage produced Akodo Kaneka as the heir, Goro believed it had been his error that had allowed the Miya to discover and reveal the information. [1] Despite it, the Anvil did not support Goro's claim when Toshi Ranbo was lost to the Crane in 1159. [2]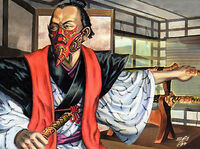 Unknown to Goro, a Scorpion saboteur replaced one of his blades with a forgery. [3]
External Links
Edit
References