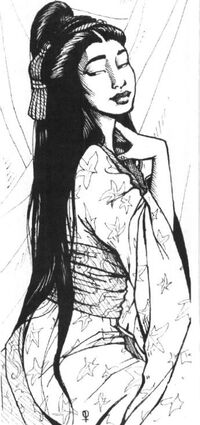 Ide Emissary was the term used for the Unicorn Clan's courtier school. [1]
Their school was born out of the need for peaceful envoys to be sent to the strange and oft-times hostile people of the Burning Sands. They worked very hard to ensure after the Unicorn's return to Rokugan that their kinsmen would be treated no differently than any other clan in the Empire. [1]
Tradition
Edit
The Ide school discouraged violence. [2]
Ide Emissary Techniques
Edit
Kolat purge
Edit
To a large extent, they succeeded admirably, though the installation of Moto Gaheris as daimyo following the Kami Shinjo's purge of their clan of its Kolat elements came as a considerable setback to their efforts (since he was seen by nearly all as a gaijin). They must now see to it that the Unicorn had the same respect as anybody else in court, with a daimyo that seems to at times actively work against that. [1]
See also
Edit
References
Ad blocker interference detected!
Wikia is a free-to-use site that makes money from advertising. We have a modified experience for viewers using ad blockers

Wikia is not accessible if you've made further modifications. Remove the custom ad blocker rule(s) and the page will load as expected.