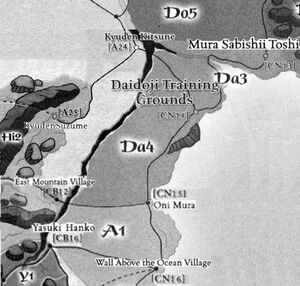 The Ichigun province (Da4) [1] was the largest of the Daidoji provinces, which boasted many acres of both rice and grain.The family used those lands for troop exercises as well in the Daidoji Training Grounds. Its most notable holding was the Daidoji Estates, owned by the ruler of the Daidoji. [2]
Ichigun was bordered in the north by the Sabishii province (Da3), by the river Kawa Oyabashi in the west, which separated the Crane from the lands of the Crab and Sparrow Clans, by the Anshin province (A1) in the south, being enveloped by the Sea of Lord Sun in the east. [1]
References
Ad blocker interference detected!
Wikia is a free-to-use site that makes money from advertising. We have a modified experience for viewers using ad blockers

Wikia is not accessible if you've made further modifications. Remove the custom ad blocker rule(s) and the page will load as expected.