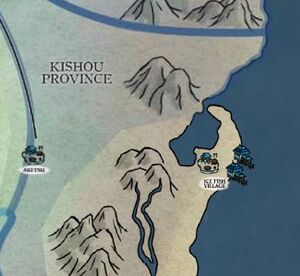 Ice Fish Village was a Kakita fishing port founded to supplement the food supply of the Kakita and Asahina families shortly after the Clan War's conclusion. It was located along the coast just to the east of Aketsu. [1]
Activities
Edit
Despite the unusual amount of trade through Ice Fish, the peasants and samurai there focused mostly on the fishing industry. The Daidoji invested into the village to help develop Ice Fish and maintain a subtle presence there. [1]
References
Ad blocker interference detected!
Wikia is a free-to-use site that makes money from advertising. We have a modified experience for viewers using ad blockers

Wikia is not accessible if you've made further modifications. Remove the custom ad blocker rule(s) and the page will load as expected.