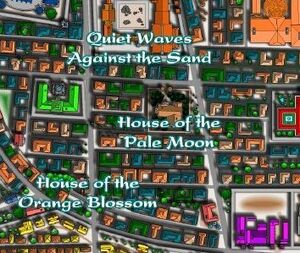 The House of the Pale Moon, located in the Kurai District, was one of the foremost public houses in Toshi Ranbo. The structure stood back from the Street of Lamplighters behind a low stone wall and a small grove of pine trees. The main floor had two common rooms, one used as a restaurant and the other for the service of sake. The two floors above were functionally a geisha house. [1] Private rooms were tucked discreetly away in the rear. [2]
References
Ad blocker interference detected!
Wikia is a free-to-use site that makes money from advertising. We have a modified experience for viewers using ad blockers

Wikia is not accessible if you've made further modifications. Remove the custom ad blocker rule(s) and the page will load as expected.