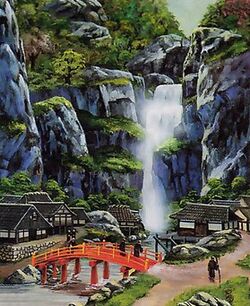 The House of Tao was a general name given to the many small temples hidden away in the Dragon Mountains. The monks that dwelled within these temples took in those who failed to find the High House of Light. They also housed a number of Tattooed Monks who sought enlightenment in isolation. The Ise Zumi, Student of the Tao, and Ise Zumi Advisor schools were taught there. [1]
External Links
Edit
References
↑ Masters of Court Web Supplement, p. 3
Ad blocker interference detected!
Wikia is a free-to-use site that makes money from advertising. We have a modified experience for viewers using ad blockers

Wikia is not accessible if you've made further modifications. Remove the custom ad blocker rule(s) and the page will load as expected.