Honor's Veil (I-1) was the first of "I", or intrigue series adventure module published for the Legend of the Five Rings roleplaying game. The "I" series presents Game Masters and players with stories of intrigue, espionage and mystery, where a samurai's wits can be more valuable than his skill with a sword.
Cover Artwork by Rob Alexander
Interior Artwork by Cris Dornaus and Jennifer Mahr
Maps by KC Lancaster
Artwork Prepress: Cris Dornaus and Steve Hough
Line Editor: D.J. Trindle
Interior Layout: D.J. Trindle
Table of Contents
Edit
Introduction (page 3)
Edit
Murder at Kyotei Castle (page 5)
Edit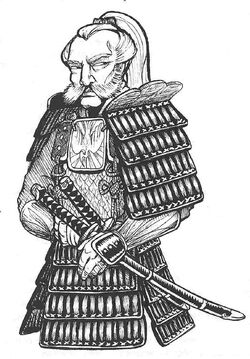 Background
Synopsis
The Investigation
Castle location

"Start the Investigation..."
Crime scene
Takashi room
Different Interrogation

Daimyos of the Kintani Valley
Places of Chikuzen

Gambling House
Marketplace

Resolution

Complete History
Final Conflict
Tsume Takashi

GM notes
Honor's Veil (page 22)
Edit
Background
Prelude: Matsu Ino's home
Scene One: Kujiko's chambers
Scene Two: Hachi's chambers
Scene Three: the Village
Scene Four: the Shrine
Scene Five: the Cave
Scene Six: the Monastery
Conclusion and Epilogue
Rewards
Main Characters
Venom (page 36)
Edit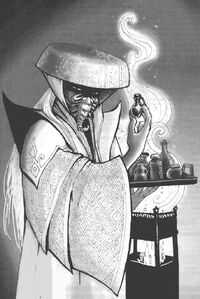 Venom recipes
Weapon Venoms
Ingestion Venoms
Identification
Treatment
Characters and Maps (page 42)
Edit
Ad blocker interference detected!
Wikia is a free-to-use site that makes money from advertising. We have a modified experience for viewers using ad blockers

Wikia is not accessible if you've made further modifications. Remove the custom ad blocker rule(s) and the page will load as expected.