Hida Hitoshi was a member of the Crab Clan who joined the Brotherhood of Shinsei.
Hitoshi was the eighth child of Hida Kazuki. Six of Kazuki's seven older children had died tragically fighting the Shadowlands, and Kazuki had no desire to see his youngest child suffer an ill fate. After Hitoshi's gempukku, Kazuki ordered Hitoshi to become a monk. Hitoshi did so, bitterly, and ashamed of his father. [1]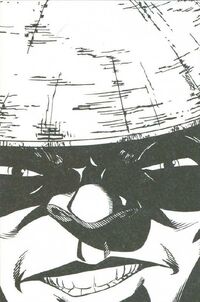 While Hitoshi resented his life's path at first, he came to quickly understand his innate power with the element of earth. In a short time Hitoshi became an Acolyte of Earth. There were many, though, who wondered if Hitoshi had ever given up his desire to avenge his siblings. [1] His mastery of this element was complete and his manipulations of its power were accomplished with ease. On the battlefield, his affinity to Earth was manifest in his troops. [2]
See also
Edit
External Links
Edit
References
Ad blocker interference detected!
Wikia is a free-to-use site that makes money from advertising. We have a modified experience for viewers using ad blockers

Wikia is not accessible if you've made further modifications. Remove the custom ad blocker rule(s) and the page will load as expected.