Hiruma Tatsuya was a Crab Clan bushi.
Childhood
Edit
Tatsuya was raised at Shiro Hiruma, son of the respected general Hiruma Koharu. However, Tatsuya despised the traditional Hiruma strategies and favored the straight-forward tactics of the Hida. [1]
Training
Edit
Tatsuya was sent to train to the Hida Bushi School at Sunda Mizu Dojo, where he became more convinced his father was a fool. Tatsuya fused his Hiruma heritage with the teachings of the Hida, becoming a clever and unpredictable warrior. [1] Tatsuya also studied with the Daidoji. [2]
Returning Home
Edit
After three years the Hiruma Daimyo Hiruma Masagaro recalled him back at Shiro Hiruma, to be appointed as his father's successor. The event allowed father and son to be reconciled after many years. Kokaru was slain in 1156 and Tatsuya took his place, never dishonoring his lessons. In his post Tatsuya had a constant conflict with Hiruma Todori, Sensei of the First Strike Dojo, as they rearely agreed in their strategies. [3]
Imperial Scrutiny
Edit
In 1160 an Imperial delegation with Miya Hatori at the head wished to visit the Hiruma Daimyo Hiruma Masagaro. Tatsuya met him at Lone Candle Keep, on behalf of his lord. [4]
See also
Edit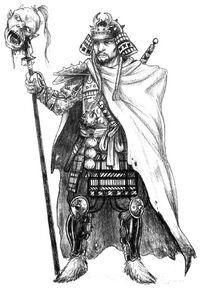 External Links
Edit
References
↑ Hiruma Tatsuya (Gold flavor)
↑ Secrets of the Crab, pp. 38-39
↑ Secrets of the Crab, pp. 31-32
Ad blocker interference detected!
Wikia is a free-to-use site that makes money from advertising. We have a modified experience for viewers using ad blockers

Wikia is not accessible if you've made further modifications. Remove the custom ad blocker rule(s) and the page will load as expected.