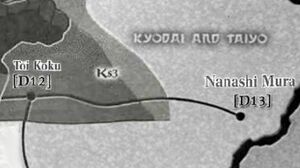 The Hired Hand's Way was the road that connected Toi Koku (D12) to Nanashi Mura (D13). It was named after both the mercenary nature of Nanashi Mura as well as to the tendency for ronin to help villages along the road in exchange for food and shelter. In second half of the 12th century the Wolf Legion patroled the eastern half of this road at the Kitsuki family's request. [1]
References
↑ Secrets of the Dragon, p. 15
Ad blocker interference detected!
Wikia is a free-to-use site that makes money from advertising. We have a modified experience for viewers using ad blockers

Wikia is not accessible if you've made further modifications. Remove the custom ad blocker rule(s) and the page will load as expected.