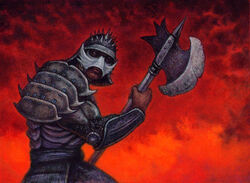 Hida Kengo was a Crab Clan bushi and a member of the Damned.
Battle at the Wall of Bones
Edit
In 1169 along with Hida Tsubaru and Kuni Daigo Kengo was one of only three survivors of Kyofu's Last March. Kengo stood with Kyofu in the battle and saw his death. He brought Kettei to Daigo. [1] [2]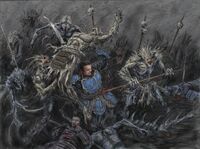 External Links
Edit
References