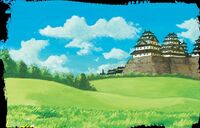 The Plain of Fast Troubles (FF) or Plains of Otosan Uchi were the plains surrounding Otosan Uchi. Its name came from the law that once said that it was illegal to move armed men across the plain, and any approaching army soon find the whole of the Empire moving against them. [1] That law was issued by Hantei Yugozohime, shortly after she wrestled control of the Empire from the clutches of the Gozoku. [2] The law was dead following the Fall of Otosan Uchi. [3] [4] These lands had been technically the Seppun family's domain. [5]
Appearance
Edit
The plains were mostly made up of low, rolling hills and flatlands, in a soil of compacted earth. Sparse, low grasses and thin scrub bushes grew on the plain. The major feature of the Plain of Fast Troubles was the number of wide, paved roads that served as the Highways of the Empire. [2]
External Links
Edit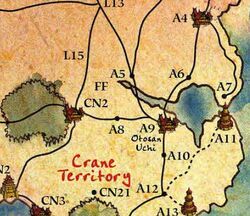 References
Ad blocker interference detected!
Wikia is a free-to-use site that makes money from advertising. We have a modified experience for viewers using ad blockers

Wikia is not accessible if you've made further modifications. Remove the custom ad blocker rule(s) and the page will load as expected.